SBI offers bumper offer to customers, buy house, exemption of 2.67 lakhs
|
SBI offers bumper offer to customers, buy house, exemption of 2.67 lakhs
State Bank of India (SBI), the country's largest bank, has introduced bumper offers for home buyers. If you are going to buy a house for the first time, then SBI will give a discount of 2.67 lakhs on your home loan. This discount will be given as subsidy. SBI has given this tagline 'Home of your dreams' for this. It can be applied online to avail this facility.
What is SBI's offer
First time home buyers are being given a subsidy of 2.67 lakh under the Prime Minister's Housing Scheme (PMAY). This 2.67 lakh subsidy is given on the interest generated on your home loan. This means you will not have to pay 2.67 lakhs out of interest on your home loan. At present, the annual interest rate of SBI Home Loan is 8.60 per cent.
There will also be many benefits:
SBI is offering many attractive offers with subsidies to customers who take home loan. The bank will not take any processing fee from those who take the takeover on the home loan. With the help of SBI Client Bridge Home Loan, you can also renovate your old house. Apart from this, there is also the facility of top up loan on home loan.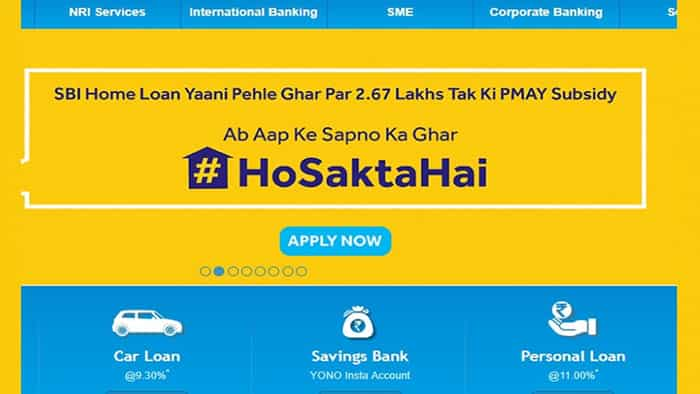 Under the PMAY,two new slabs were prepared,keeping in view the economically weaker sections (EWS) and earning less than Rs. 6 lakhs, earning up to Rs. 3 lakh, under the low income group (LIG). After creating two new slabs for subsidy, those who earn Rs 12 and Rs 18 lakh in this area will also be included. However, the subsidy amount is different from the amount of loan.
Who will get so much subsidy
A credit linked subsidy of 6.5 per cent is available for loans up to Rs 6 lakh only.
People earning up to Rs. 12 lakhs will get 4% interest subsidy on loans upto Rs. 9 lakhs.
People earning up to Rs 18 lakh will get 3% interest subsidy on loans up to Rs 12 lakh.
There is no additional charge on prepayment 
SBI is also offering prepayment facility to settle its customers soon. Under this you do not have to give any kind of penalty. By prepayment, you can save interest payments.
Share: